2024 Sponsorship Opportunities
About the Event
The idea of this festival was born out of the result of natural disasters that forced the suspension of the Big Sur Jade Festival. The Monterey Bay Jade Festival gave the many talented artists and collectors an opportunity to continue to share their passion for jade. This is our 5th year at Custom House Plaza, Monterey State Historic Park.

Our mission is to inspire the discovery and celebration of jade and jade culture. We envision a sustainable organization that is a leader in connecting diverse jade communities and empowering local and International artisans.
2024 Beneficiaries
Continuing our successful support for the children of the Big Sur Coast, we will gift net proceeds to the schools that serve the children of Palo Colorado, Big Sur Valley and the South Coast of Big Sur for their programs of greatest need:
*Captain Cooper School – Parents Club
*Big Sur Park School
*Pacific Valley School
This year we are proud to announce the Monterey History and Art Association as one of our beneficiaries. MHAA, aligns with our mission by advocating the growth of the jade culture and supporting local artists and historians.
*Monterey History and Art Association
Available Sponsor Levels
Sponsorship benefits are offered the $500 level and up. Other and in-kind donations receive appreciations on our website for 1 year and at the event. Please be prepared to supply a high resolution logo.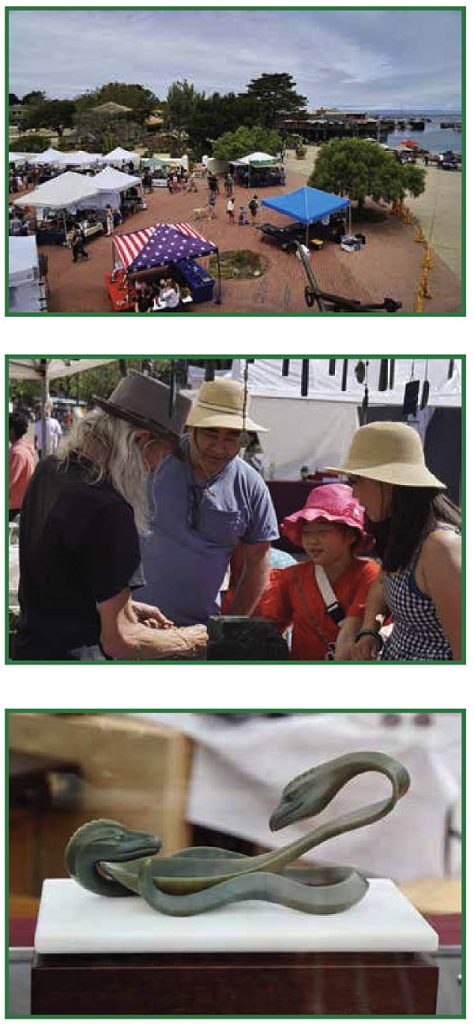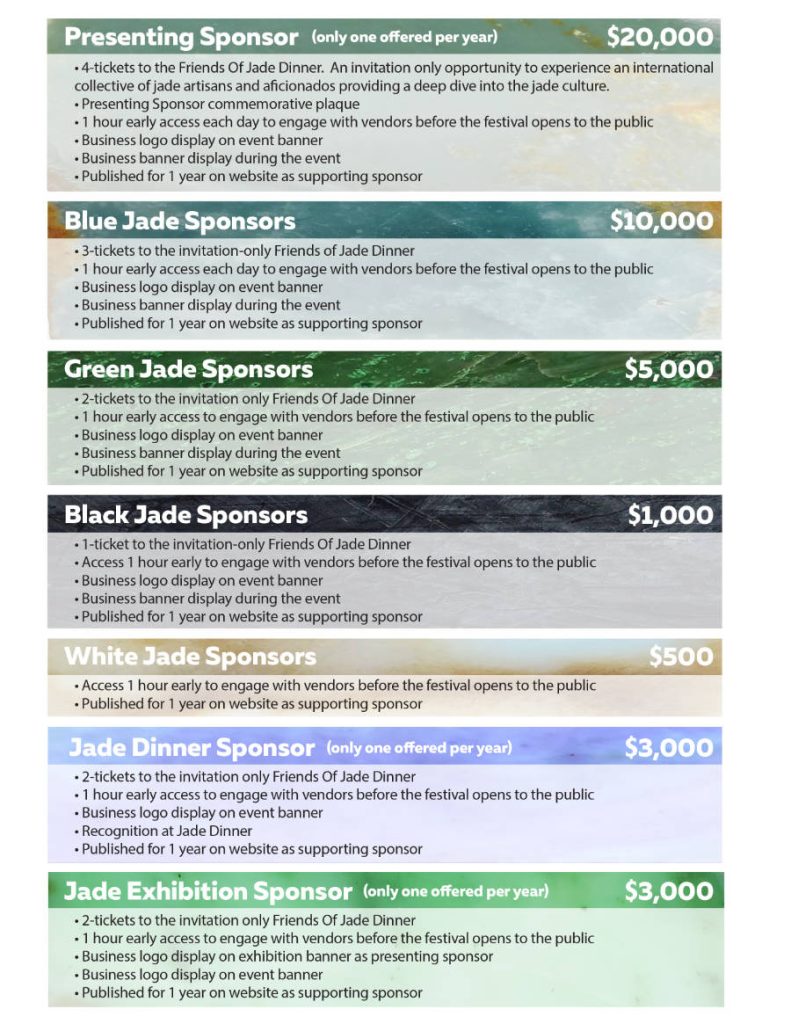 2024 Sponsorship Agreement Form
Agreement and payment must be received by May 1st, 2024 to enjoy full sponsorship benefits.
Monterey Bay Jade Festival is a project of Jade Events Unlimited.
A non-profit 501c3 organization.
If paying by check (preferred) please make checks payable to:
Jade Events Unlimited
PO Box 1065
Pacific Grove, CA 93950