Welcome to the 4th Annual
Monterey Bay Jade Festival
Friday June 9 • 1pm – 7pm
Saturday June 10 • 10am – 6pm
Sunday June 11 • 10am – 4pm
Custom House Plaza • Monterey State Historic Park
Over 45+ vendors from around the world with the one of the largest selections of Nephrite & Jadeite for sale in North America.
Carvings
Jewelry
Earrings
Necklaces
Pendants
Bangles
Cuffs
Sculptures
Carving Tools
Rough & Blocks
Wind Slicks
Ocean Cobbles
River Cobbles
Specimens
Suiseki
BC & Yukon Nephrite
Wyoming Nephrite
California Nephrite
Guatemala Jadeite
Russian Nephrite
Burmese Jadeite
Presented by:

The 1st Annual Georg Schmerholz Jade Carving and Natural Stone Exhibition
Hosted by:

We are excited to announce our first annual Jade Carving and Natural Stone Exhibition named after master sculptor and jade artist Georg Schmerholz.
Click map for directions.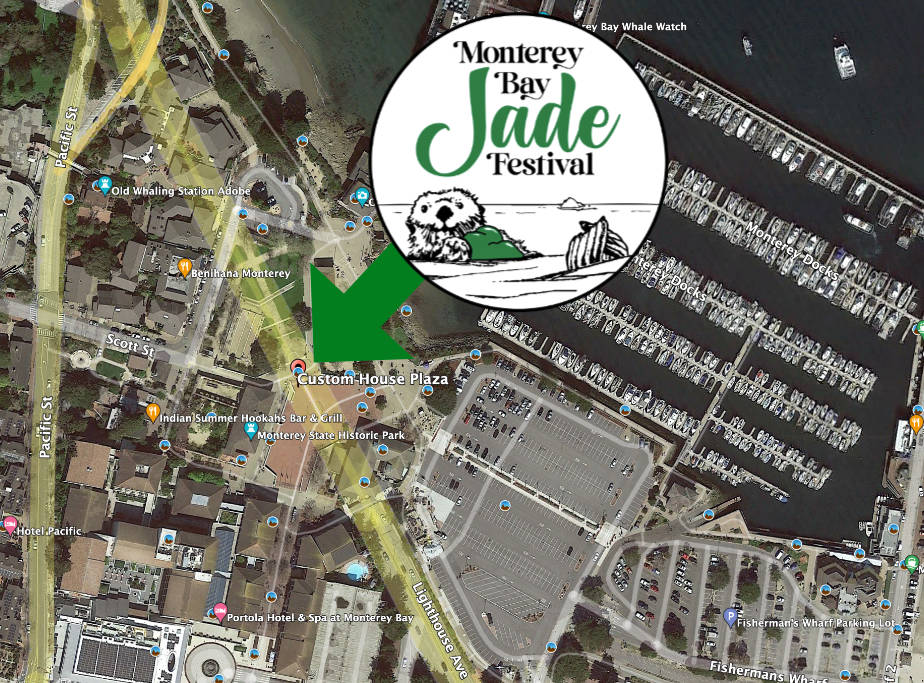 Scenes from the 2022 Monterey Bay Jade Festival
Scenes from the 2019 Monterey Bay Jade Festival